E & M CPT® CODING REVIEW AND AUDIT TOOL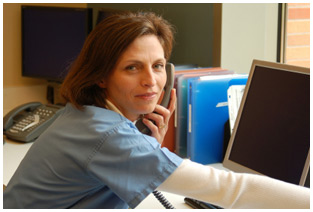 This E & M CPT® Coding Review and Audit Tool is intended for use by medical professionals and coding experts to review the accuracy of coding and/or the adequacy of medical record documentation of Evaluation and Management services. The tool can be used to investigate specific encounters or to profile the coding and documentation patterns of individual physicians. If used for physician profiling, a random sample of encounters should be reviewed. We recommend a sample size of at least 10 encounters.
The E & M CPT Coding Review and Audit Tool calls for information as documented in the medical record for the encounter and assigns a CPT code based on this information. If this code differs from the code that was billed for the encounter, a coding and/or documentation problem (or a problem pattern) has been revealed. Further investigation and corrective action can then be undertaken as part of the practice's compliance program.
MDTools has tested and used this E & M CPT Coding Review and Audit Tool extensively, and we believe that will provide reliable and accurate results.